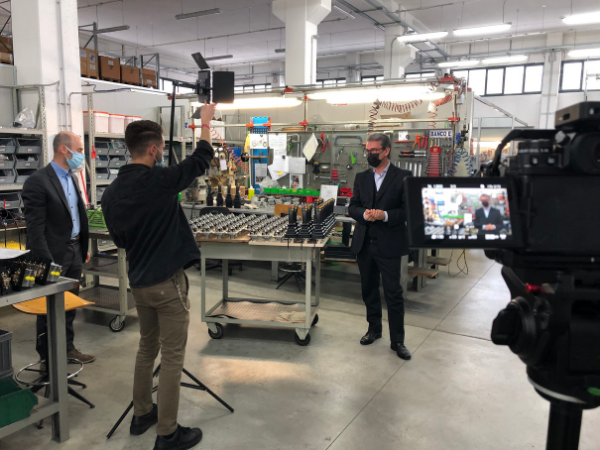 New Corporate Video - Italian Plants - Hydreco Hydraulics
The new video dedicated to Hydreco Hydraulics business in Italy is available on the Group YouTube and Vimeo channels, in Italian and English.
Shot in the two Italian site of Vignola (MO) and Parma, in the Emilia Romagna region, as well as at the stand of EIMA 2021, it presents the new strategies of the company and the specializations of the Italian teams.
A story introduced by Hydreco's CEO Katie McColl and by President Roberto Maddalon, as well as by the Italian management.
The video was shot in collaboration with the company DMA International.
Available at LINKS
Duplomatic MS YouTube channel https://youtu.be/5-_THJPBgxE
Hydreco Hydraulics Vimeo Channel https://vimeo.com/688388679
< Back to News