Brisbane Truck Show Editorial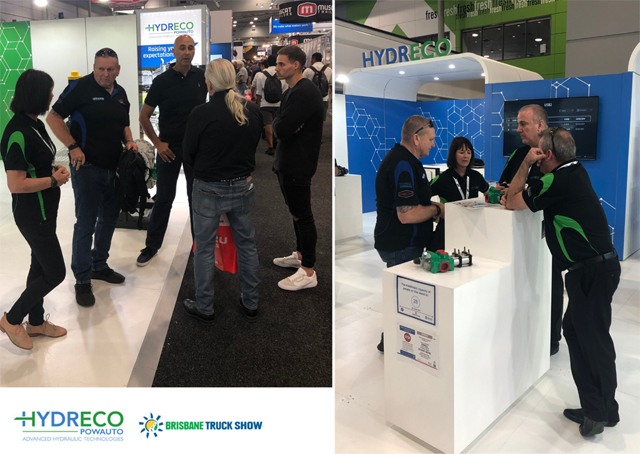 In a factory in Gladesville Sydney, in 1959, the first Powauto PTO's were being manufactured. 62 years later PTO's are now being manufactured under the Hydreco brand and are still being designed and engineered in Australia to suit the harshest Australian conditions.
Since those early beginnings in Gladesville Powauto is now owned by the multi-national Hydreco group, based out of Poole in the UK, and has expanded to incorporate a complete range of transport hydraulics that as well as covering a range of PTO's to suit nearly all transmissions and applications also has a full range of hydraulic products. These world class products include pumps, valves, hoists, and oil tanks. Apart from these hydraulic items Hydreco also offers a range of complementary items such as air and electric controls, tail gate swing and body pivot kits, and tail gate and dolly lock air cylinder kits.
The Hydreco brand name is synonymous with quality products which can withstand the toughest of applications but remain innovative with designs. As less room becomes available on trucks to fit PTO's and pumps, Hydreco has embarked on a process to reduce size and weight to make installation not only easier but therefore safer to fit as well. For instance, the new 4800 series hot shift PTO, to suit Allison transmissions, is now 22mm lower in height than the earlier 38 series and is also 10kg lighter while maintaining the same torque but offering an extra 3 ratios.
Hydreco has been represented at the Brisbane Truck Show for many years and this year had the opportunity to present what's new in PTO's, valves, hoists, and controls for 2021! 
< Back to News