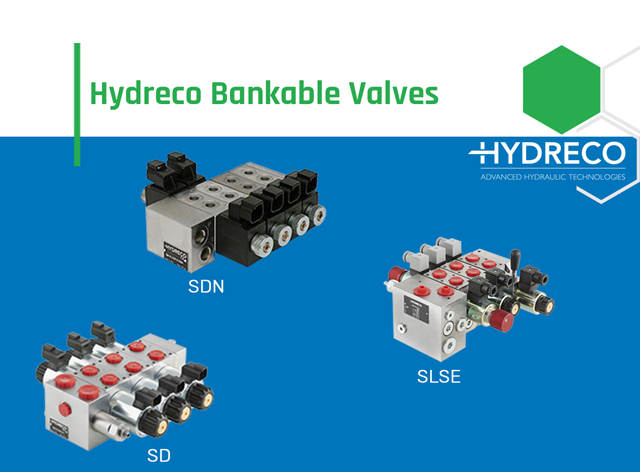 Hydreco is very pleased to present the range of bankable valves, specifically designed for the mobile applications.
The range consists in ON/OFF and PROPORTIONAL valves, capable to answer to the demand of a compact, flexible and effective solution.
With a flow capacity of 15l/min up to 60l/min and the possibility of assembling up to 8 working sections - with a significant variety of options – SDN, SD and SLSE are the right product for many applications, where flexibility and compactness are a must.
The maximum operating pressure at 320bar matches the need of a wide range of applications where this size of valve is essential for the success of the machine.
< Back to News