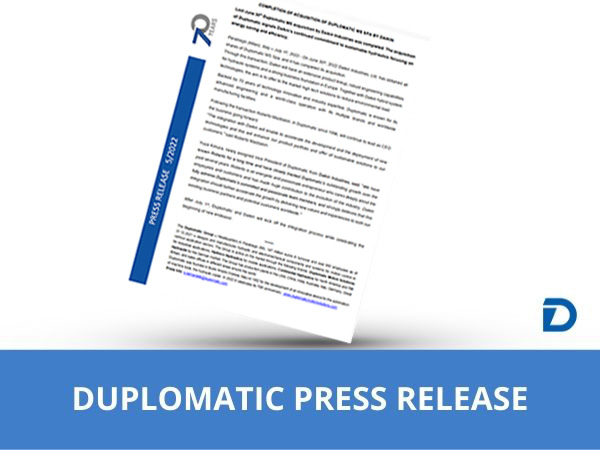 PRESS RELEASE 5/2022 - Completion of Acquisition
COMPLETION OF ACQUISITION OF DUPLOMATIC MS SPA BY DAIKIN
Last June 30th Duplomatic MS acquisition by Daikin Industries was completed. The acquisition
of Duplomatic signals Daikin's continued commitment to sustainable hydraulics focusing on
energy saving and efficiency.

Parabiago (Milan), Italy – July 1st, 2022 - On June 30th, 2022 Daikin Industries, Ltd. has obtained all
shares of Duplomatic MS Spa, and it has completed its acquisition.
Through this transaction, Daikin will have an extensive product lineup, robust engineering capabilities
for hydraulic systems and a strong business foundation in Europe. Together with Daikin hybrid system
technologies, the aim is to offer to the market high tech solutions to reduce environmental load.
See full Press Release Here.
< Back to News